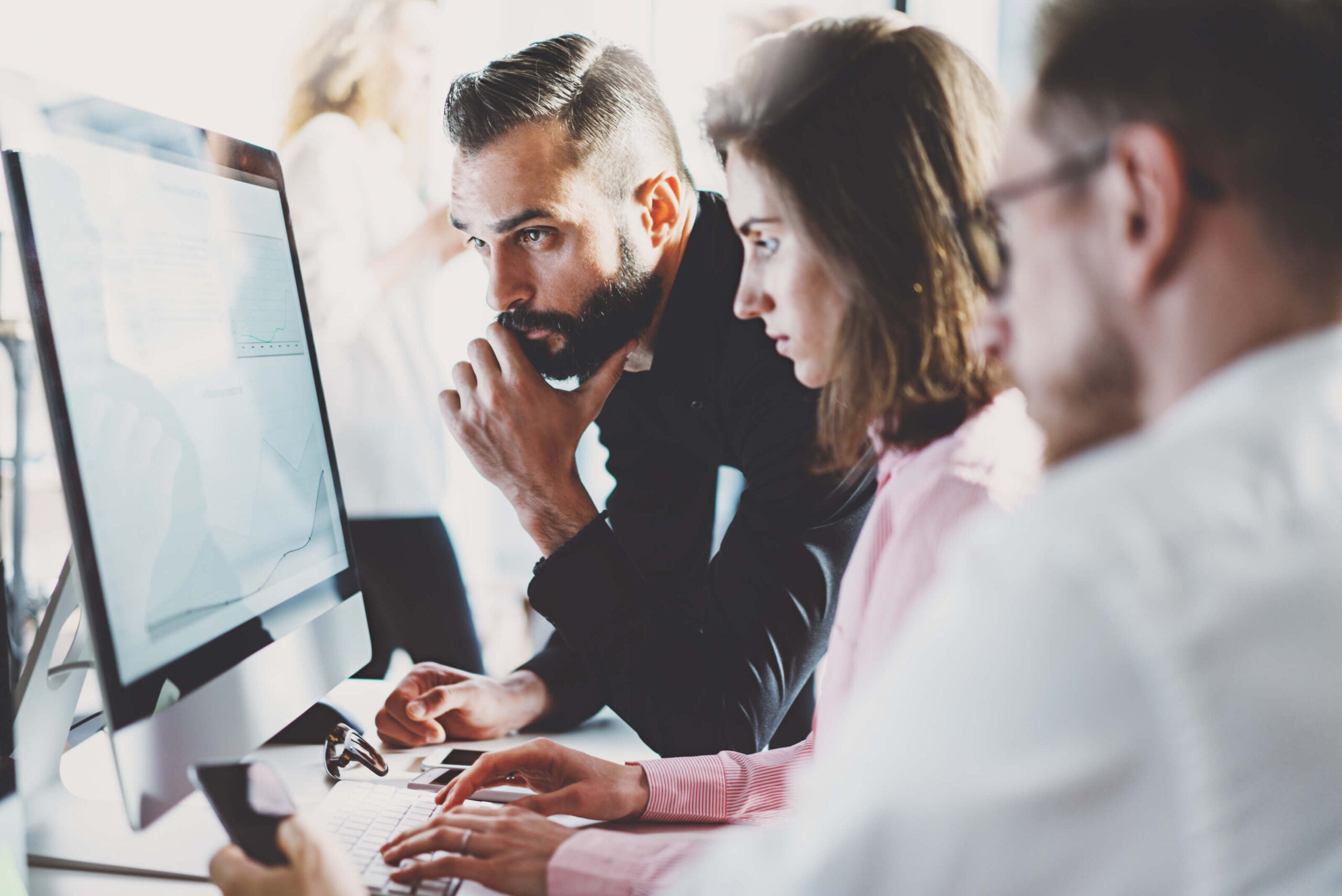 According to a LinkedIn report, 68% of recruiting professionals believe the best way to improve hiring performance over the next few years is to invest in new technologies for their TA team.
Leveraging talent acquisition software, like the Evolve Talent Acquisition Suite, is one key difference between successful and unsuccessful recruiting teams in today's hiring landscape.
Put plainly, it's a critical element in unlocking productivity and scaling for growth.
More importantly, it's the critical component that empowers TA pros and recruiters to build robust talent pipelines, find and nurture candidates, and ensure a steady stream of talent for their org.
In today's post-pandemic and remote-first workplace, however, driving user adoption of recruiting software within your talent acquisition function can be challenging.
In fact, more than 80% of respondents to a recent PwC survey said they struggle with adoption when it comes to implementing new human resources and talent acquisition technology.
So, when implementing a new ATS for your talent team, ask yourself: "What can we do as business leaders to set our recruiters up for success and ensure they effectively utilize the tech?"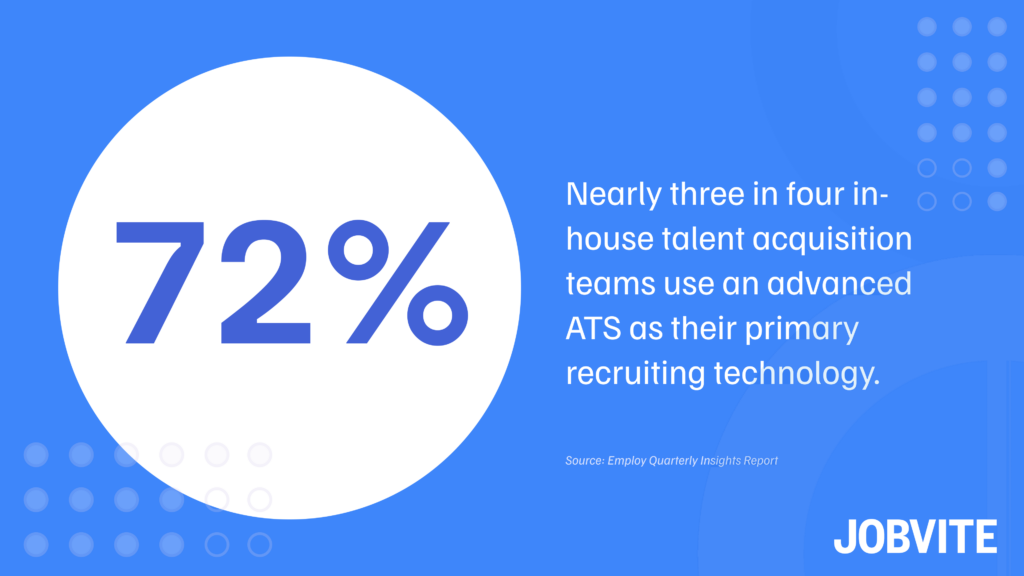 ATS implementation user adoption training: What is it, exactly? And why do we need it?
User adoption training is the process of educating new end users about how, when, and why they need to use a new technology. Successful user adoption training balances short-term change management with long-term shifts in culture.
Initial team training days, for instance, are a great way to run through the "nuts and bolts" of new recruiting software. On the other hand, long-term communication and strategic planning emphasizes why the new technology benefits everyone.
In a perfect world, user adoption training also includes many other things. For instance, this could be product demos, product bootcamps, a champions program, and much more.
The importance of whole-team buy-in
The successful deployment of new talent acquisition technology hinges on whether your whole talent team decides to adopt it. There are, of course, countless reasons why whole-team buy-in is essential. These include stronger ROI, improved productivity, and faster growth, to name a few.
Much like enterprise-wide training, though, you need to get your own team bought in before you begin driving adoption across your enterprise. If you struggle to do this, it can serve as a warning sign for possible disengagement beyond your talent acquisition function.
But, it can motivate you to rethink your adoption strategy before it's too late.
In today's landscape of virtual and hybrid work, whole-team platform adoption extends far beyond ROI metrics. User adoption across your talent function, from recruiters to talent leaders, is a clear sign of engagement and team morale, for example. It's also a peripheral signal that supports key metrics like employee retention rates, employer brand advocacy, and company loyalty.
Consistently low user adoption rates, then, could expose bigger and more intrinsic hurdles to overcome. Fortunately, a clear adoption strategy is a great way to reignite and re-engage your talent team. This is especially true if you incentivize teams and make learning fun and accessible.

4 considerations for ATS implementation
1) Align end-user training to the business's strategic direction
End-user training is about more than how to use new recruiting and hiring software. Teams need to know why a tool is beneficial to the entire enterprise and how it relates to big-picture goals. Only then can you deliver value and begin propelling long-term adoption.
To do this, align all training materials to the business's strategic direction.
Technologies with a clear purpose and a defined set of goals make it easier for teams to understand the "why" behind a software decision. When everyone understands this, users begin to recognize the impact of a platform. And understanding this is what counts most for user adoption.
2) Offer training across your entire talent acquisition function
Function-wide training stands to be the most effective way to drive user adoption. Users simply can't (and won't) begin leveraging a new tool they do not view as critical to their working lives.
Rather than expecting your recruiting teams to adopt new software, you need to proactively offer training options. In the short term, team-specific training must focus on getting everyone to a standardized baseline. This includes teaching them how to securely login and navigate the platform.
Once introduced, ongoing user training will help talent teams optimize their use of the recruitment software. This includes giving teams training materials so they can troubleshoot on their own time and help them learn workflow best practices that streamline and speed up recruiting processes.
And put time aside to train your most team and get them excited and engaged from the get-go. This is especially critical, given that they're your primary advocates for rolling out user adoption.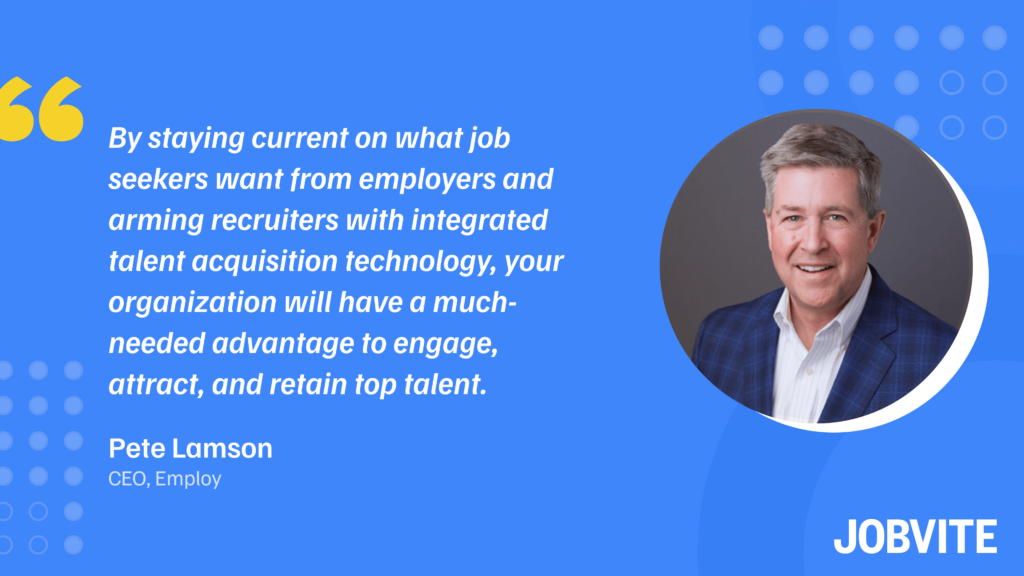 3) Give personalized training experiences for champion users
One way to drive user adoption is to identify specific "software champions" across each of your functional units within talent acquisition. These champions should be passionate about driving positive business change.
They should also offer one-on-one guidance and promote platform use.
To build a champions program at your organization, give these specific individuals in-depth and personalized training experiences. By doing this, you arm your champions with the knowledge they need to clearly communicate the value of your recruiting software to each department.
And, if you can pair this program with a tool that's aligned to your strategic direction, you stand the best chance of gaining traction with your user adoption.
Once you've completed this training, be sure to check in with these champions. Ask for feedback on adoption progress and challenges. This will help you pivot your long-term training strategy so that you can drive more user adoption.
4) Build a culture of feedback, evaluation, and ongoing support
Feedback and ongoing support are as vital to your user adoption strategy as initial team training. And much like driving adoption for new recruiting software, teams need to understand the value of providing feedback. They also need to know how to deliver feedback in a simple way.
There are many types of feedback you'll want to gather, too. For example, you might run a pre-training survey to identify and understand everyone's prior knowledge and barriers to learning.
You can then use this information to design your training program.
You might also ask for feedback on the ease of use of the new recruiting software so that you can work out any kinks and offer advice on how to make the most out of the platform.
A culture of open feedback helps you understand whether specific teams are failing to adopt the tool. It also helps you identify any red flags that may limit future adoption.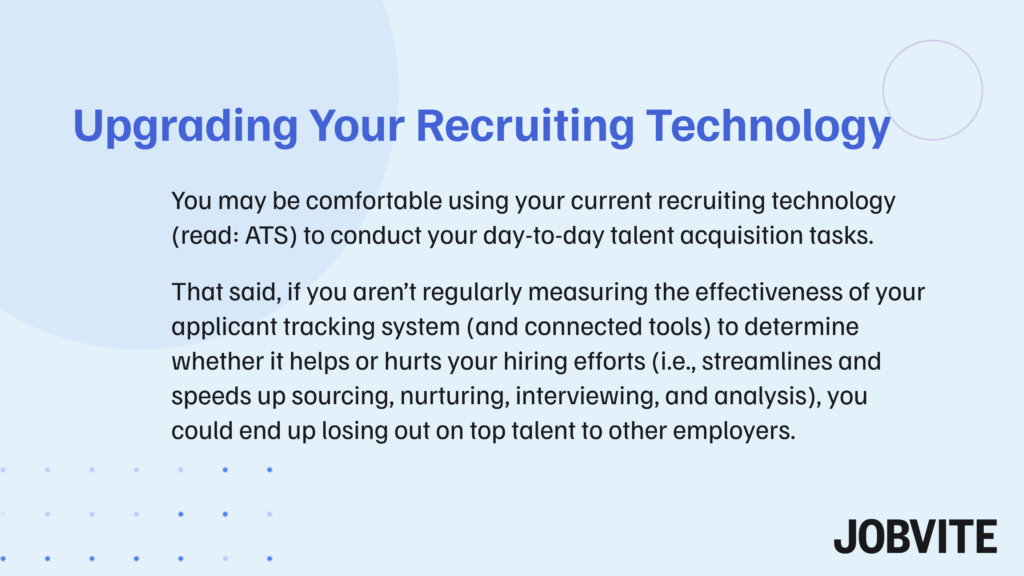 The critical component: Effective ATS change management from your leadership team
Change really is the new constant. It's the key to unlocking growth and overcoming challenges. It's also the key to achieving long-term success. But, despite this, change continues to face resistance. In fact, Deloitte reports that there is still a 60-70% failure rate for organizational change projects.
This statistic has remained constant since the 1970s.
To stop your organization from becoming just another statistic, you need to deploy an effective change management strategy. This strategy lies at the heart of your user adoption training, and it needs to include things like:
An internal buy-in and advocacy plan
A clear and concise communications plan
Effective and personalized training, coaching and mentoring for key stakeholders
Methods to incentivize adoption
Of course, effective change management consists of many other things. It's important to factor in leadership expectation setting, for example. You'll also need to conduct quarterly or bi-annual platform reviews and training refreshers.
With an effective change management strategy in place, you can overcome employee resistance and begin to build a culture that embraces change rather than fears it. And in a culture that embraces change, you can begin to drive greater adoption at a faster rate.
For you, this means you can begin to improve recruitment effectiveness and build a more robust talent acquisition function that contributes to overall organizational performance. Most importantly, it means you can begin to prove greater ROI to your leadership team.
Additional opportunities to drive TA tech adoption
PwC's 2022 HR Tech Survey identifies the missing opportunities for driving technology adoption. Per the survey, there are several key areas for generating greater recruiting software adoption:
1) Incentives
Most people already use technology outside of work. Whether it's a smart phone, a smart watch, or the apps that live within these devices, these tools make life easier and help inform future decisions. Similarly, in your talent acquisition function, reward adoption among your talent teams.
This might include offering bonuses to recruiters or provide extra time off. It might also include professional development opportunities or gift cards.
If you have the budget, incentives like these help you get everyone using your new recruiting software. From there, it's only a matter of time before they realize for themselves how it benefits their workflows.
2) Training
We speak about the importance of training above. Training sets expectations for a new tool and instills foundational knowledge. It also creates a culture of self-learning and helps teams understand the direct benefits for them and their teams of using the tool.
3) Leadership communication
Getting enterprise leaders to buy in and promote the new recruiting software is a critical component of greater user adoption. Most organizations tend to operate with a top-down leadership model.
So, having the most influential voices within the business advocate for the tool, depending on your organizational structure, will help teams understand its importance and drive greater adoption.
Learn how you can replace your legacy ATS with Jobvite's Talent Acquisition Suite — and empower your recruiters to work smarter, not harder. Schedule a demo today.