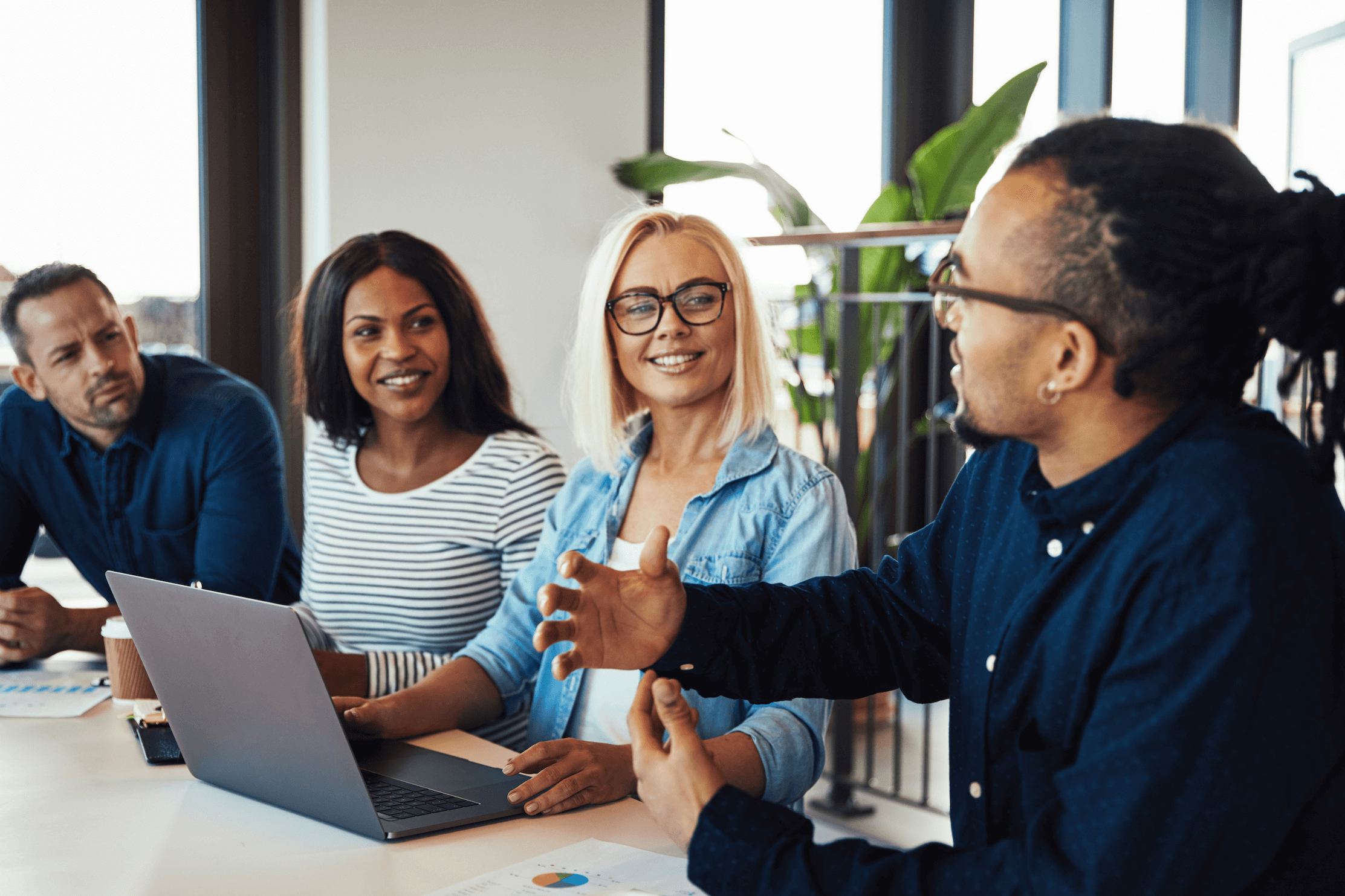 Your enterprise's overarching business strategy has a lot of moving parts that require close coordination among executives and departmental leaders to plan, execute, and optimize.
The same should go for your organization's talent strategy:
Of course, it's never as simple as "We need X role filled by Y date — now, go source some candidates." The top talent strategies are far more nuanced and sophisticated then that — and will certainly need to be for employers of all kinds to succeed in 2024 and beyond.
The future of talent acquisition — specifically, how companies can develop strategic plans to engage and retain high-performing team members who contribute to critical business goals and growth — was the topic of a recent webinar Employ conducted with HR.com featuring a trio of TA experts.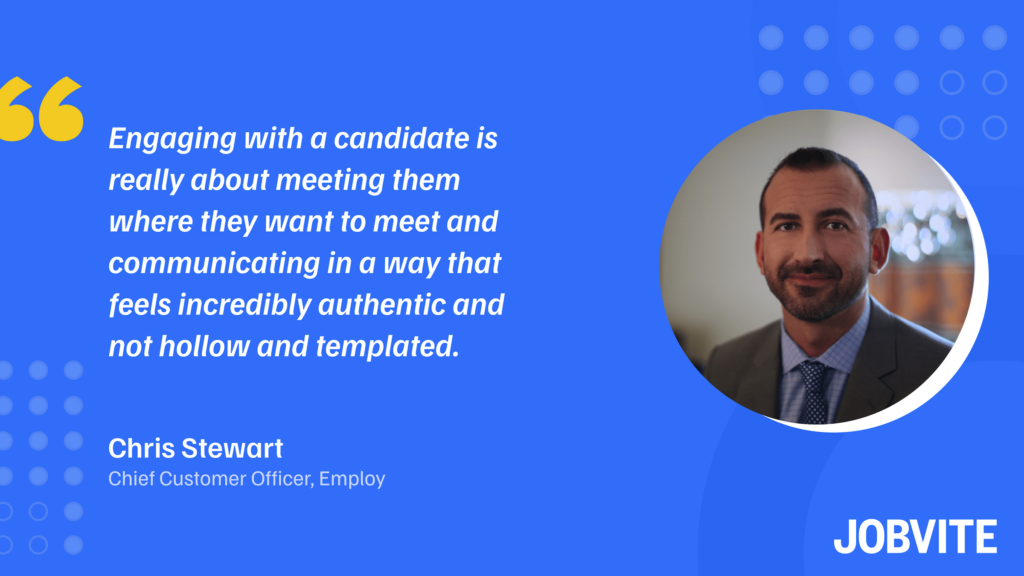 The talent strategy blueprint for the years ahead: What your execs and talent leaders should know
Planning your talent management strategy for 2024 (and perhaps even the years and ahead)?
Here's what advice NXTTHing RPO Founder Terry Terhark, Employ Chief Customer Officer Chris Stewart, and Port Authority of New York & New Jersey (PANYNJ) Program Director, Talent Management & Development Christopher Wolff, SHRM-SCP had to offer C-suites in our webinar.
Using labor market data as a reference point for workforce planning
"Having spent close to 30 years in recruiting, I can say this is the most awkward labor market that I've ever seen, historically," said Terry. "Interest rates have continued to go up in 2023, but job postings have stayed relatively high."
The effect of these conditions? A marked rise in hiring for front-line workers, but uneven employment figures for most other industries, per Terry.
While many employers turn to BLS data and related analyst reports to glean insights into the state of the jobs market and economy at large, only leading employers use this info to inform their own internal workforce planning efforts and talent strategies.
Specifically, Terry relayed how tracking the total number of recruiters employed in the U.S. and globally essentially acts as the canary in the coal mine.
"If there are lots of recruiter openings, that means that we have a very vibrant and robust environment," said Terry. "And, to the extent those openings come down, that indicates more pressure on the labor markets" and, in turn, a down hiring period for many companies.
All in all, Terry explained the candidate market that's persisted since the middle of the global pandemic remains in place today and likely will in 2024 and possibly beyond.
With that in mind, it's vital for employers to remember they're competing with many other employers in and outside their industry — and should ensure their talent strategy reflects that (e.g., strong employer branding and candidate sourcing and engagement processes) to win and retain talent.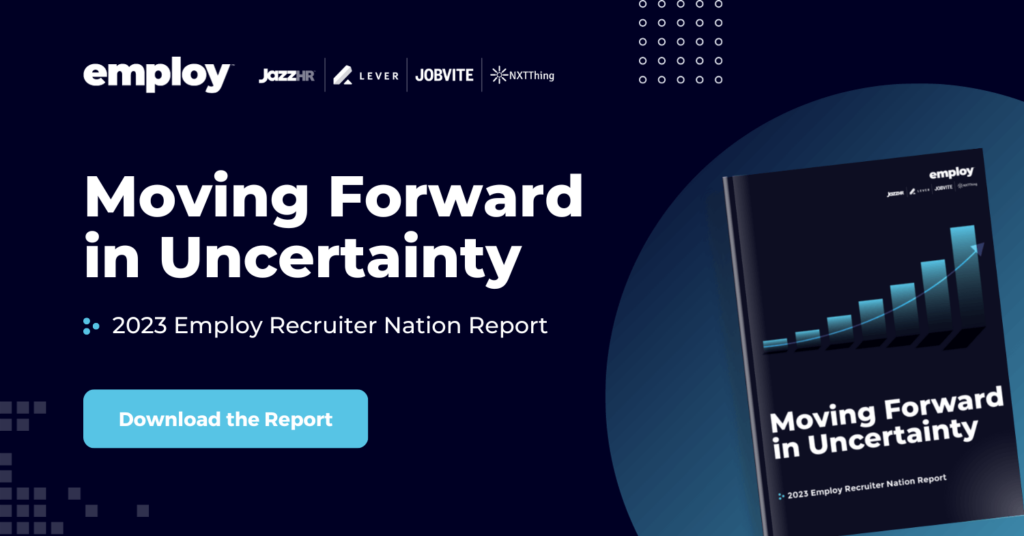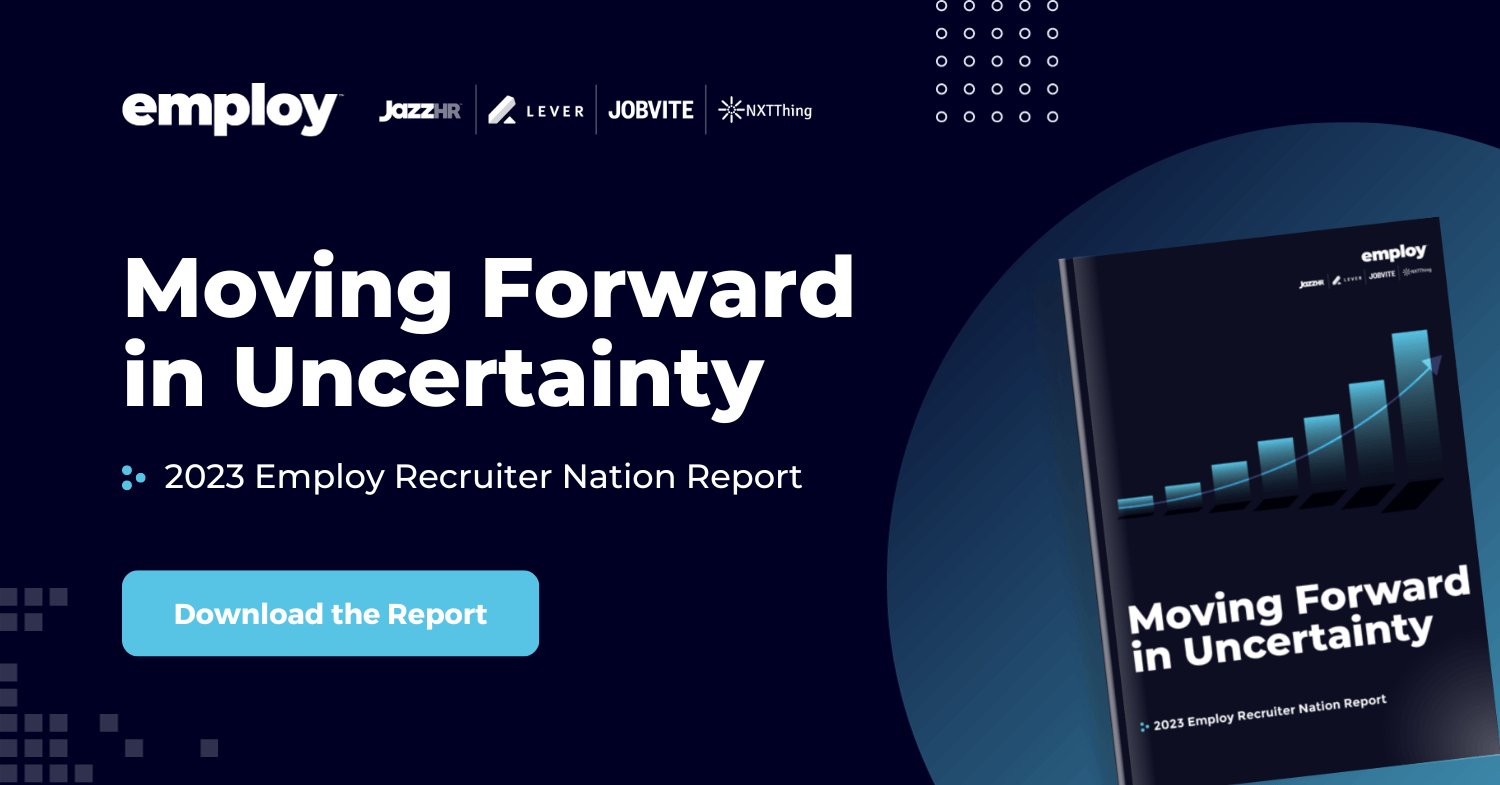 Using leading tech for hiring, onboarding, and developing employees
"By and large, most enterprise and medium-sized companies currently use an ATS," said Chris.
And with nearly two-thirds of HR decision-makers planning to spend more on TA tech in the years ahead, per Employ research, those without applicant tracking systems are likely to rectify that.
"When we we look at employers' investment strategies, we obviously look at things like career sites, DEI, texting, sourcing, RPO, CRM, reporting," said Chris.
Considering these facets of TA when researching and demoing prospective recruiting tech solutions is "really important to attracting and facilitating that engagement with a candidate and making sure they have the most positive experience possible," Chris added.
Ultimately, with the right tech — that is, a centralized, intuitive, and advanced ATS deliberately developed for enterprises that integrates with other recruitment tools — large-scale companies can implement more sustainable and scalable recruiting programs.
Notably, ones that lead to streamlined processes, consistently high-quality hires, and substantial progress in the above talent strategy elements.
It's not just recruiters who benefit from an ATS, Chris noted. For instance, HR can use it to kick off onboarding in a seamless fashion (i.e., by connecting the ATS with their HRIS/HCM software).
Moreover, they can liaise with people managers and use "blended" TA-HR data from the two sets of systems to build learning and development programs that provide existing employees with new skills set and develop and retain them. (Something recruiters undoubtedly want to see, given the considerably effort they put in with hiring managers in their evaluation and selection processes.)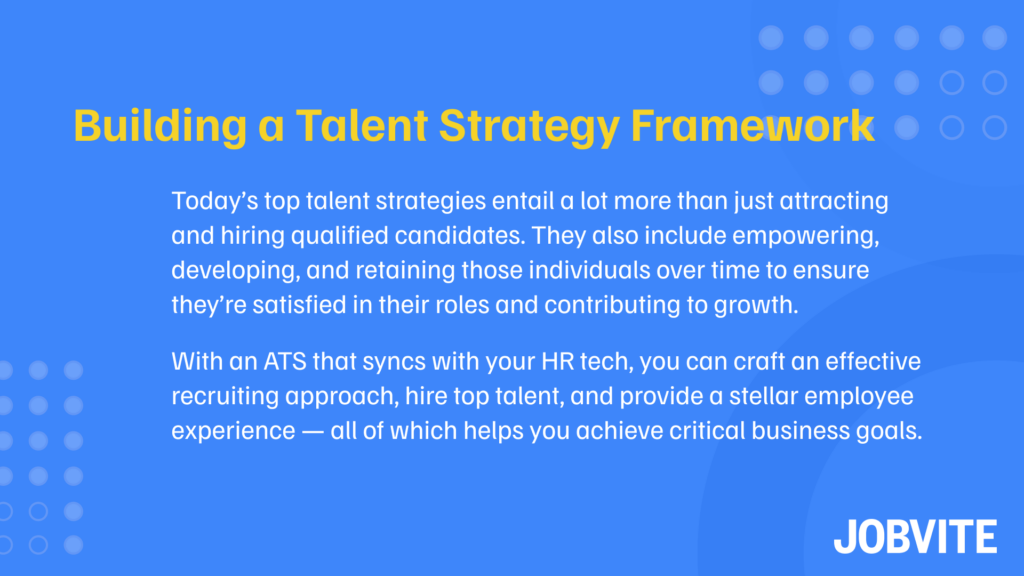 Empowering your hiring team with a leading ATS and RPO services
A highly specific example of an enterprise with a variety of unique hiring needs was provided by Christopher, who noted how PANYNJ needs to hire for many roles year-round.
"Recruitment is really interesting here because we hire all sorts of job functions," said Christopher. "Everything from skilled trades and customer service, to emergency response and engineers, to architects, project managers, finance professionals, marketing, IT, [and] police officers."
Hiring for all these roles requires Christopher to ensure his TA team uses their ATS — Jobvite — to build a cohesive talent strategy for each role and team.
All while keeping candidate experience and hiring speed, efficiency, and quality top of mind.
"Moving to a best-in-class applicant tracking system, Jobvite, [enabled us] to be able to more seamlessly move our candidates through the process," said Christopher. This smoother recruitment process ensured job seekers "have a modern and intuitive experience with us," he added.
While Christopher owns the internal TA ops for PANYNJ, he added how Employ's RPO services also help the org with its niche hiring needs as they arise.
"As we matured and evolved our talent acquisition function, we not only leverage [Jobvite], but also [hiring] services … in partnership with NXTThing RPO really served as an extension of our in-house recruiting resources," per Christopher.

Refining your TA tech stack and talent management processes
As Chris noted, investing in a leading applicant tracking system like Jobvite is an important first step to establishing a highly effective talent strategy that helps both HR and TA perform at a high level.
But, not utilizing your ATS to its full potential and integrating other important tools and systems to the ATS will only lead to lingering inefficiencies for talent teams — and their companies potentially losing out on top talent, due to poor application (no pun intended) of the recruiting platform.
"I frequently talk to customers about finding a solution that really fits 80% of their needs and figuring out what are those two or three [parts of their recruiting and hiring] that require a point solution or add-ons," said Chris. "Even in today's general TA tech stack and ecosystem, you talk about openness, integrations, all of those things. There's still a lot of complexity to that."
Chris noted how what may "provide the scale that is needed for the PANYNJ might not work for small and medium-sized business, and vice versa.
That's why recruiters, operations personnel, and hiring managers need to regularly relay their tech needs: to ensure they have the requisite tools to further augment their respective roles in their org's recruiting process and continue to transform their distinct talent strategy for the better.
Learn how Jobvite helps enterprise employers elevate their talent strategy effectiveness and scale their hiring efforts. Take the tour of our applicant tracking system today.