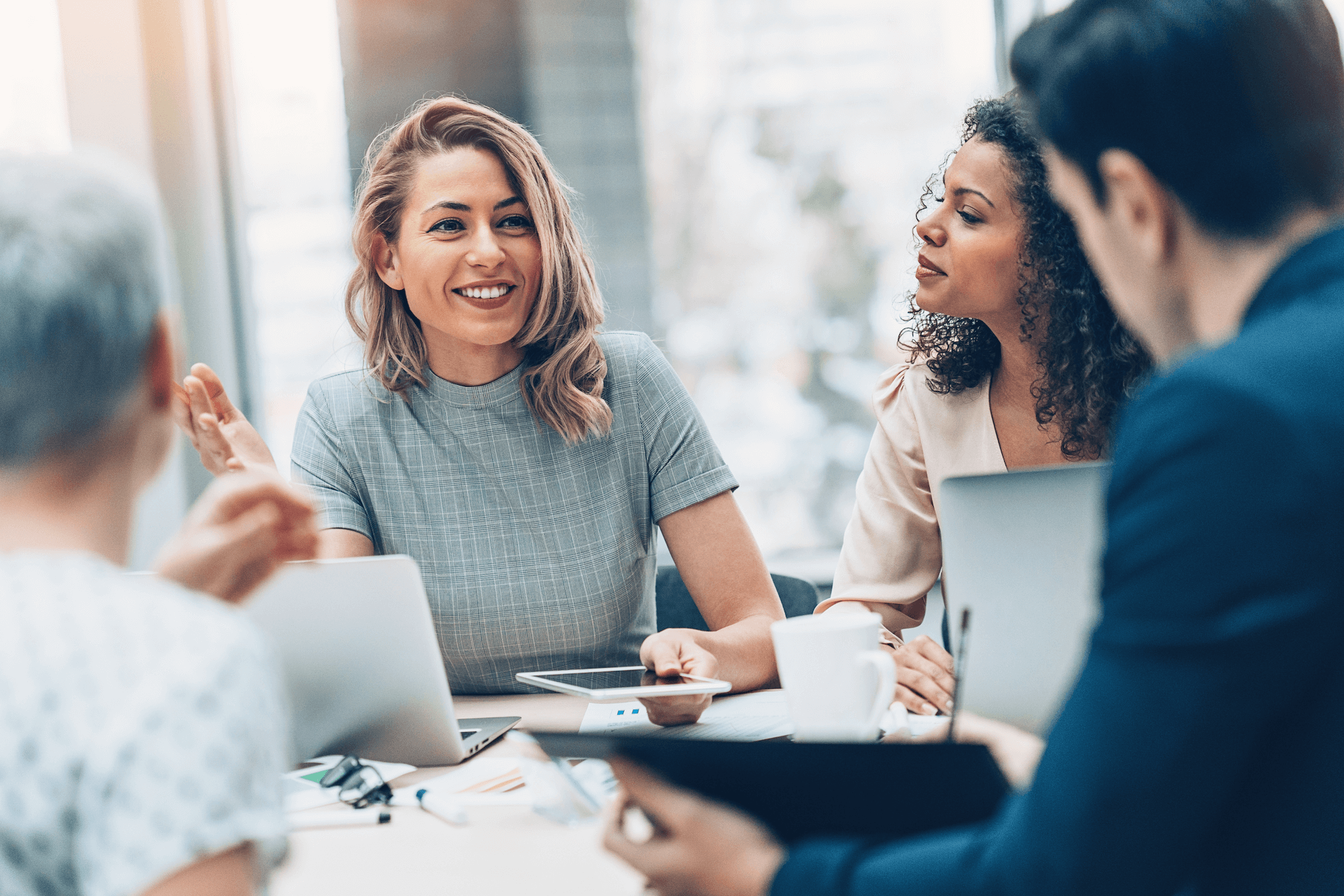 It can be overwhelming for enterprise talent acquisition teams to research the numerous types of recruitment tools on the market and determine which ones merit investment today.
Arguably the two most important questions TA teams must ask when evaluating tech options are:
What facet(s) of our daily recruiting and hiring efforts would X tool enhance/streamline?
Can X tool directly (and seamlessly) integrate with our team's applicant tracking system?
It should be fairly easy to discern if a given recruiting tool can solve for a particular talent acquisition activity (e.g., sourcing passive candidates more effectively, syncing data with an HRIS).
And if you have an advanced ATS like Jobvite, chances are any popular tech you want to connect to our enterprise hiring software is a part of our expansive recruitment tool marketplace, which features dozens of industry-leading solutions used by today's top talent teams.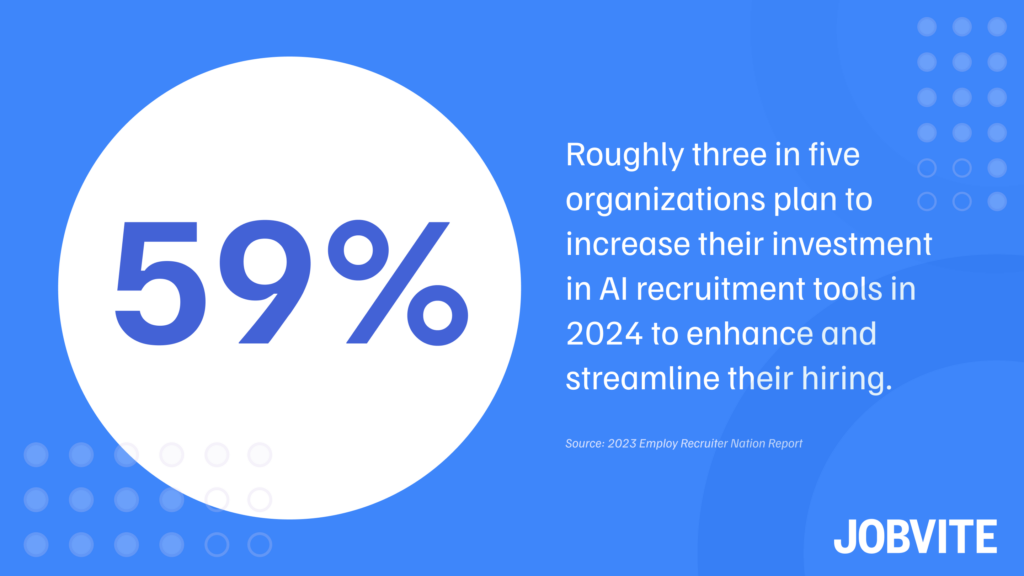 Recruitment tools that can transform your talent strategy: 8 Jobvite partners to know
We could list a 100-plus recruitment tools below that can help transform your talent strategy for the better (e.g., ones that can help you improve your employer branding, write inclusive job descriptions, post to niche job boards universally, promote job openings via targeted ads).
For the sake of brevity, though (and to highlight some of the most widely used partners in the Jobvite Marketplace) here are eight helpful recruiting tools we think you should know about — a mix of well-established platforms and newer hiring-centric solutions.
1) ADP
We'll call this a post-recruitment tool. The Jobvite Connector for ADP Workforce Now® enables talent teams to seamlessly sync new-hire data directly into their HR colleagues' ADP instance.
This direct connection ensures human resources has all historical records associated with new employees sent directly to ADP, in turn reducing the risk for manual data entry issues.
Specifically, all available info tied to hired candidates in Jobvite is automatically sent to the New Hire Wizard in ADP once prospects are officially designated as new hires in our ATS.
2) UKG
It's not just ADP that Jobvite has a direct connection with. We also integrate with UKG Pro to simplify the initiation of the onboarding process for hired candidates and ensure data across the entire talent acquisition lifecycle syncs into the HCM to provide HR with a holistic view of employees.
The transition from offer acceptance to new-hire orientation is simplified and streamlined, thanks to this built-in connection with our ATS. The bonus benefit? Enhanced collaboration between TA and HR means they can both contribute to a positive candidate experience for new staff members.
3) Bryq
Utilization of artificial intelligence tools continues to rise at enterprise talent acquisition teams.
While AI will never replace the human component of hiring (i.e., building relationships with potential candidates), it's still an increasingly critical component to employers' hiring success.
One particular AI-centric recruitment tool Jobvite customers leverage is Bryq.
The talent intelligence platform helps TA teams with both our solutions to blend their hiring analytics and use those merged insights to reduce bias in their recruitment process, determine prospects' company culture fit, and — ultimately — make data-backed hiring decisions (both in terms of external, new-new talent and in-house candidates to consider for internal mobility options).

4) Criteria
Another popular data-driven recruitment tool many TA teams with Jobvite utilize in their day-to-day is Criteria, an assessment platform that empowers hiring stakeholders to make evidence-based, bias-free decisions across their entire recruitment strategy (i.e., in each hiring funnel stage).
Jobvite users can deliver Criteria assessments to candidates of interest right from our recruitment software, than have results from those tests sent to candidates' dedicated Jobvite profiles so recruiters and hiring managers so they can review answers and provide any feedback.
5) Verified First
Background screening is obviously an essential component of any enterprise hiring process today. That's why so many Jobvite users take advantage of our Verified First connection.
The renowned pre-employment screening provider helps HR pros easily conduct background checks on job applicants and sourced candidates who make it to the final recruiting stages.
This one-click integration helps our joint customers request checks and review findings without ever having to leave Jobvite. Once completed, all results data is passed over to Jobvite, and updated profile data from our ATS is is sent to Verified First — a seamless process that automates a once-arduous task for HR and TA teams and a reduces the potential for compliance errors.
6) Paychex
Payroll management may not be top of mind for your talent team. That said, you can set your HR department up for success with getting new employees set up with direct deposits.
The Jobvite-Paychex Flex integration ensures employers can drive efficiency by transferring all new-hire details directly into the latter platform. The primary pro of this connection? Human resources can simplify and streamline one of their most laborious administrative payroll setup tasks and ensure they have clean, de-duped profiles for all new employees added to their Paychex account.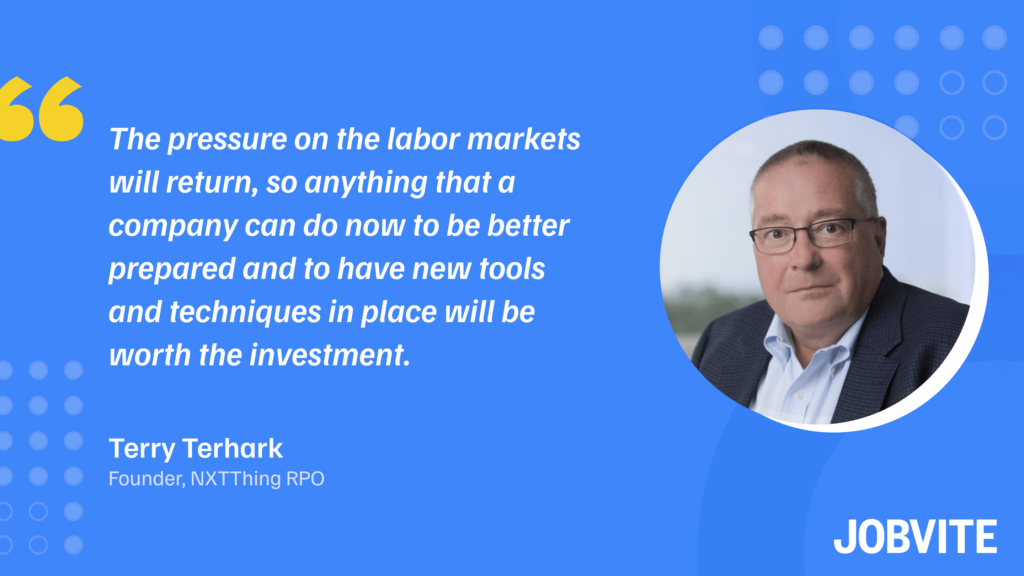 7) JobTarget
Large-scale orgs with a national or international presence need to be able to publish job postings on boards and career communities where they know they'll attract the right kind of candidates (i.e., those who live near one of their office locations and have role-specific skills and experience).
The JobTarget integration with Jobvite enables talent specialists to implement programmatic advertising campaigns that help get their open roles on the most appropriate job sites, based on pre-defined hiring criteria tied to geography, industry, and types of positions that are open.
JobTarget's automation capabilities ensure job ads are promoted only in digital locales that match our customers' search-related preferences. Applicants generated via these listings then sync into Jobvite automatically, and recruiters can see which specific sourcing channels performed best.
8) Largely
Employee testimonials are quite a powerful recruitment tool, of sorts, in modern talent acquisition.
Getting existing members of your workforce to share what it's like to work for your company, their individual and team successes, and how they've advanced their careers can prove to be a compelling piece of recruitment marketing collateral that helps TA convert top talent more effectively.
Using the Largely integration with Jobvite, our customers can share the most pertinent and persuasive messaging with prospects that compels them to learn more about open roles.
Largely allows recruiters to crowdsource multimedia-centric testimonials from current staff members. These internal endorsements of the business can then be sent to Jobvite, where TA specialists can incorporate them in targeted nurtures to candidates and even published to the career site.
Speak with our team to learn more about our ATS and the dozens of premier recruitment tools you can connect to our award-winning hiring software. Schedule a demo today.